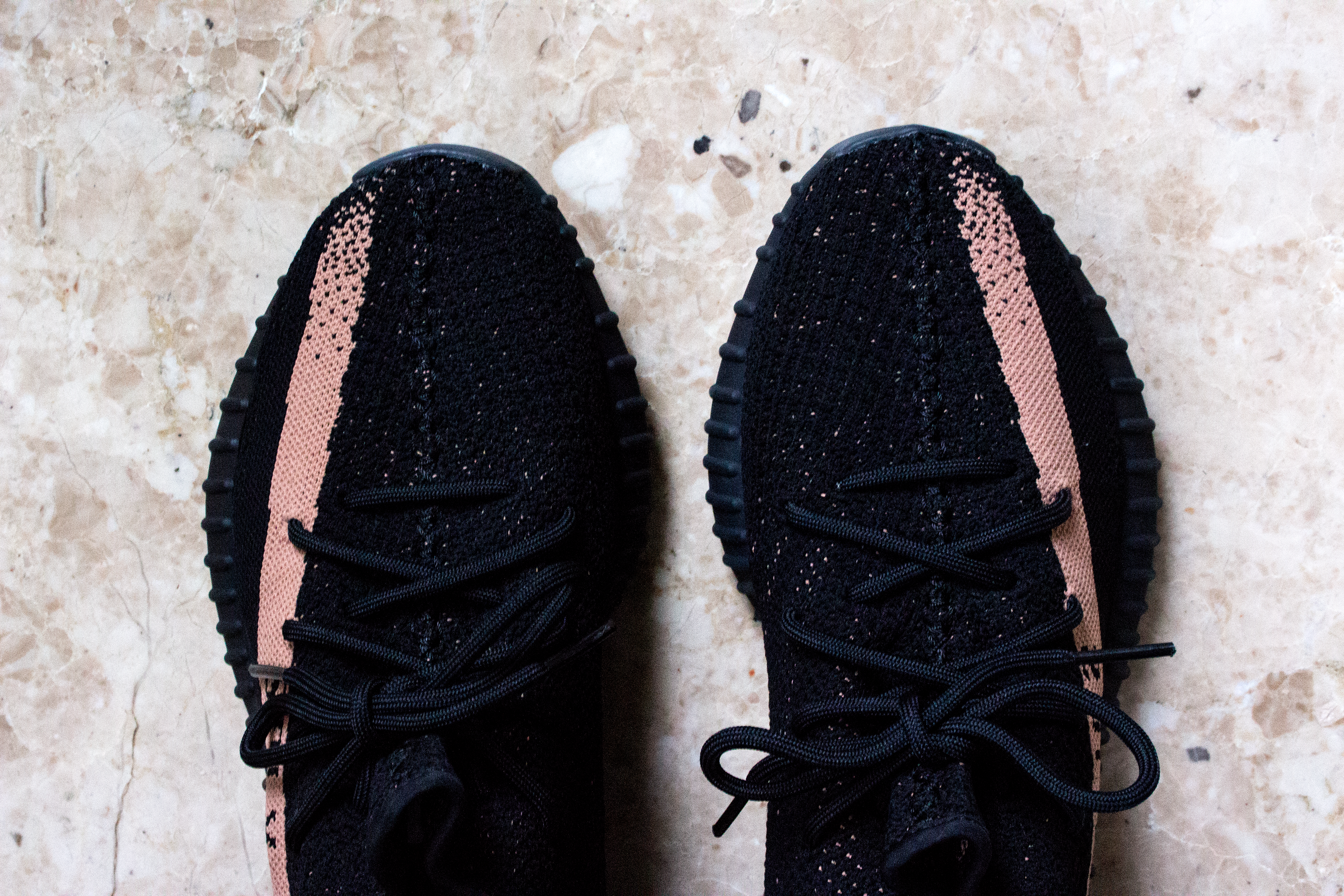 Overview
Growing up I have always had a special place in my heart for sneakers and the sneaker culture. When I was younger, we couldn't afford all of the expensive shoes like Jordans, Nikes, etc. On occasion, I would be allowed to pick out a pair of shoes on the expensive wall and I wore them until the soles were worn out. I also spent a lot of time reading sneaker blogs like; Sneaker News, Nice Kicks, and Kicks on Fire. These blogs that I used to read as a kid still exist today and have a large following on social media. I have a dedicated chat channel with my closest friends that is strictly for talking about sneakers and fashion related topics.
The poster is of my favourite shoe or what we call in the sneaker culture, a grail. The shoes are called; Yeezy Boost 350 V2. They are released at a limited quantity and can only be purchased online through Adidas.ca or in a raffle at participating stores in your area. This particular colour is called "Copper" and was released alongside two other colours which are; Red and Olive. The copper became my favourite colour due to the neutral tone and sleek design of the shoe. I marked the release date in my calendar and tried my luck on Adidas.ca to purchase them. In the end I managed to purchase the shoes in the colour that I wanted and in my correct size. This may sound simple but it's very unlikely you will come out with anything during these releases because of the amount of hype around Yeezy's.
The Process
This poster was created in Adobe Photoshop CC
I started this poster by taking a picture of my shoes with my camera(Canon T5i). I simple held the shoes by the laces and snapped a few shots of them as they dangled in the air. After that I imported them into photoshop, retouched it and masked the shoes out of the background. A boarder was then created around the shoes to get an approximate radius of where I wanted to place the lettering. 
The process of creating the lettering was very simple. I knew that I wanted to create something that would not only catch someones eye but also hold their attention. To achieve that, I scattered the "YZY SZN" letters across the image without following a grid or any pattern, this was they will have to really look at the image and follow the flow to decipher what it says.
To make all of the elements look more three dimensional, I applied a texture to the background and applied shadows to everything. By doing this, the images and lettering on the poster have more depth and look like they are popping out of the page.
This was a fun little poster I made which came from my passion for sneakers.